What's in this box? – The GrantCast 214
Podcast: Play in new window | Download (Duration: 15:49 — 21.8MB) | Embed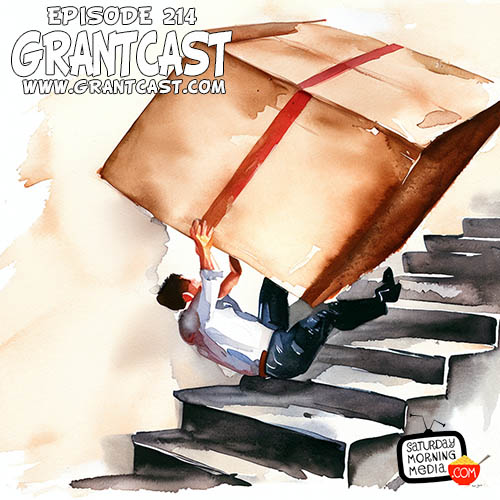 I almost killed myself falling down some stairs. Doing so made me make some reevaluations in my life I hope to stick to.
To see a video of the recording of this episode, become a patron at patreon.com/saturdaymorningmedia
Mentioned on the show:
SoloPromoter.com
Country Bear Collector Show
Swedish Death Cleaning
Show art and edits by Stephen Staver.
FOLLOW GRANT
http://www.MrGrant.com
http://www.twitter.com/toasterboy
https://instagram.com/throwingtoasters/
©2023 Saturday Morning Media/Grant Baciocco