Sell socks at the airport. – The GrantCast #213
Podcast: Play in new window | Download (Duration: 16:19 — 22.5MB) | Embed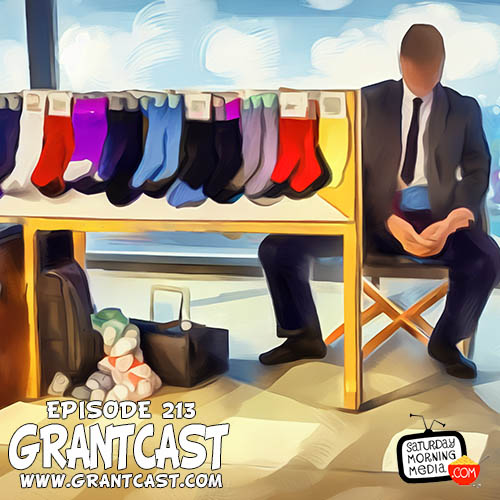 Some Corrections
Toiley Plush
Finding My Voice
They should sell socks at the airport.
To see a video of the recording of this episode, become a patron at patreon.com/saturdaymorningmedia
Mentioned on the show:
Toiley plush – https://thetoiley.creator-spring.com/listing/toiley-t-paper-plushie?
Dan Klass – The Bitterest Pill – https://www.danklass.com/pill/
Lance Anderson – Verge of the Fringe – http://vergeofthefringe.blogspot.com
Should have been mentioned – Dave Slusher – The Evil Genius Chronicles https://evilgeniuschronicles.org
Show art and edits by Stephen Staver.
FOLLOW GRANT
http://www.MrGrant.com
http://www.twitter.com/toasterboy
https://instagram.com/throwingtoasters/
©2023 Saturday Morning Media/Grant Baciocco