No more working for pillows. – The GrantCast #211
Podcast: Play in new window | Download (Duration: 19:44 — 27.2MB) | Embed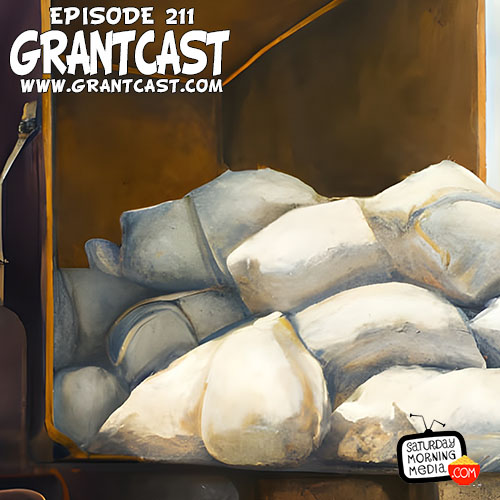 I may be getting COVID again.
We bought a new toaster oven and then another toaster oven.
Then a discussion about creating content for different platforms.
To see a video of the recording of this episode, become a patron at patreon.com/saturdaymorningmedia
Mentioned on the show:
The Path – https://thecreativepath.capesco.com/
Edited by Stephen Staver who also did the art!
FOLLOW GRANT
http://www.MrGrant.com
http://www.twitter.com/toasterboy
https://instagram.com/throwingtoasters/
©2023 Saturday Morning Media/Grant Baciocco