2022 in Review. – The GrantCast #208
Podcast: Play in new window | Download (Duration: 20:14 — 27.9MB) | Embed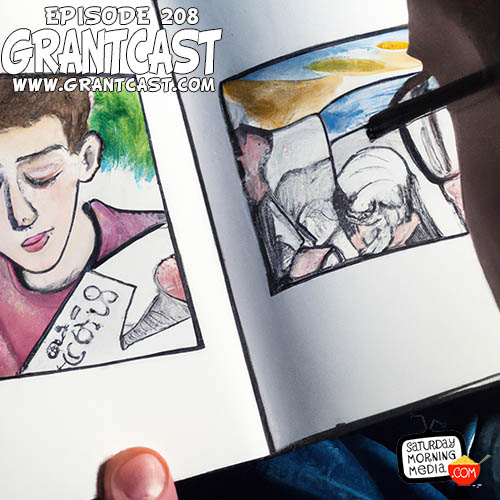 I selcted 12 photos from 2022, one for each month, and recap my year through those photos. Patreon Patrons get to see the photos I used as referece for this epispde.
To see a video of the recording of this episode, become a patron at http://patreon.com/saturdaymorningmedia
Mentioned on the show:
Solo Promoter Channel – https://www.youtube.com/solopromoter
Mystery Science Theater 3000 – https://www.gizmoplex.com/browse
Dave Slusher – https://evilgeniuschronicles.org/
Sarah Hester Ross – https://www.sarahhesterross.com/
Kane County Cougars – https://www.kccougars.com/ – I mislabeled the team in the episode.
Puppet Up! Uncensored! – https://puppetup.com/
Episode edited by Stephen Staver, who aslo did the episode art.
FOLLOW GRANT
http://www.MrGrant.com
http://www.twitter.com/toasterboy
https://instagram.com/throwingtoasters/
©2022 Saturday Morning Media/Grant Baciocco