Kevin Clash (Muppets, Sesame Street, Dark Crystal, Earth To Ned) – Under The Puppet #52
Podcast: Play in new window | Download (Duration: 1:34:20 — 129.6MB) | Embed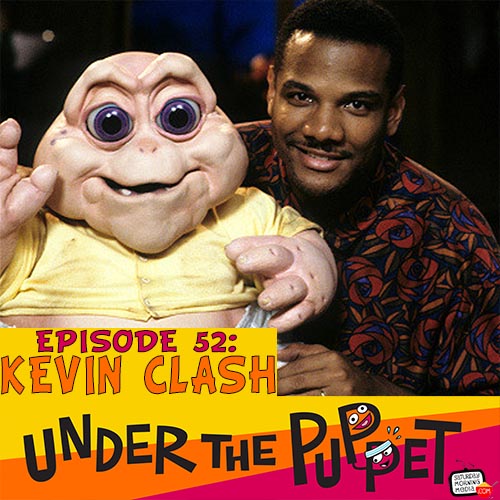 http://www.UnderThePuppet.com – Kevin Clash made Sesame Street's Elmo the global phenomenon he is today. He worked with The Muppets starring as Clifford, who went on to host Muppets Tonight. He puppeteered and voiced Master Splinter in the 1990's Teenage Mutant Ninja Turtles films and puppeteered Aughra in the Netflix Series The Dark Crystal: Age of Resistance. His numerous other credits include Captain Kangaroo, The Great Space Coaster, Dinosaurs, HappyTime Murders and Earth to Ned. Kevin Clash is my guest on this episode of Under The Puppet.
Transcript of this interview is available to the Saturday Morning Media Patreon Patrons!
CONNECT WITH KEVIN:
IMDB: https://www.imdb.com/name/nm0165159/
DISCUSSED ON THE SHOW:
Being Elmo: A Puppeteer's Journey
DOWNLOAD THE FREE UNDER THE PUPPET APP!
IOS – https://apple.co/2WZ4uZg
ANDROID – https://bit.ly/2RwcFev
CONNECT WITH THE SHOW
http://www.instagram.com/underthepuppet
http://www.twitter.com/underthepuppet
http://www.facebook.com/underthepuppet
CONNECT WITH GRANT
http://www.MrGrant.com
http://www.twitter.com/toasterboy
https://instagram.com/throwingtoasters/
Art by Parker Jacobs
Music by Dan Ring
Edited by Stephen Staver
Help us make more shows like this one. Become a patron of Saturday Morning Media and get cool rewards! Visit www.patreon.com/saturdaymorningmedia for info!
©2020 Saturday Morning Media – http://www.saturdaymorningmedia.com