John Lovelady (Muppets, The Great Space Coaster) – Under The Puppet #28
Podcast: Play in new window | Download (Duration: 1:06:57 — 46.1MB) | Embed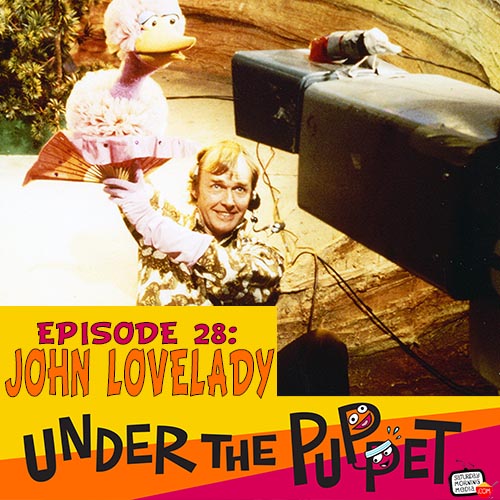 http://www.UnderThePuppet.com– This episode, I sit down with puppeteer John Lovelady. John was chosen by Jim Henson to be a Muppeteer and received puppetry training from Frank Oz. He played the role of Crazy Harry in the first season of The Muppet Show. He later went on to star as Edison and Knock Knock on The Great Space Coaster! I can't wait for you to hear this interview!
Special thanks to Jim Martinfor his help on this episode.
MORE INFO ON JOHN:
IMDB – https://www.imdb.com/name/nm0522513/
WIKIPEDIA – https://en.wikipedia.org/wiki/John_Lovelady
CONNECT WITH THE GREAT SPACE COASTER:
FACEBOOK – https://www.facebook.com/TheGreatSpaceCoaster
TWITTER – https://twitter.com/TGSC_Official

CONNECT WITH THE SHOW
http://www.twitter.com/underthepuppet
http://www.facebook.com/underthepuppet
CONNECT WITH GRANT
http://www.MrGrant.com
http://www.twitter.com/toasterboy
https://instagram.com/throwingtoasters/
Art by Parker Jacobs
Music by Dan Ring
Edited by Stephen Staver
Help us make more shows like this one. Become a patron of Saturday Morning Media and get cool rewards! Visit www.patreon.com/saturdaymorningmedia for info!
©2019 Saturday Morning Media – https://saturdaymorningmedia.com