Saturday Morning Media welcomes The ComedyBeaver.com Podcast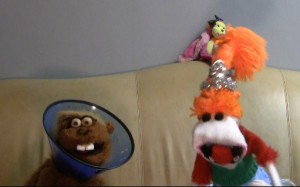 FOR IMMEDIATE RELEASE
Saturday Morning Media becomes the exclusive producer of The ComedyBeaver.com Podcast
Burbank, CA – Debuting in 2008, the ComedyBeaver.com Podcast is the brainchild of Sesame Street Puppeteer Leslie Carrara-Rudolph and Jim Henson Company puppeteer Grant Baciocco.  Born out of an offhand comment during a filming, The ComedyBeaver.com Podcast has become the webs premiere family friendly, bad joke podcast.
Each episode features Lolly Lardpop (Leslie Carrara-Rudolph) and her friend Mr. Darcy (Grant Baciocco) who lives only to try and make Lolly laugh at his truly horrible jokes.  The end result is a bite sized moment of fun that is suitable for all ages.  Due to the performers schedules, the show takes a hiatus now and then, but with close to thirty episodes already produced, there's plenty of fun for all.
Saturday Morning Media is proud to bring The ComedyBeaver.com Podcast under it's umbrella of family friendly fun and urges you to check out the show and subscribe!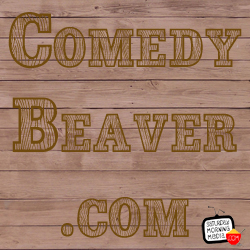 The show can be viewed at www.ComedyBeaver.com
iTunes user can subscribe via THIS LINK.
Episodes can also be viewed on YouTube by using THIS LINK.