More with Noreen Young – Under The Puppet #57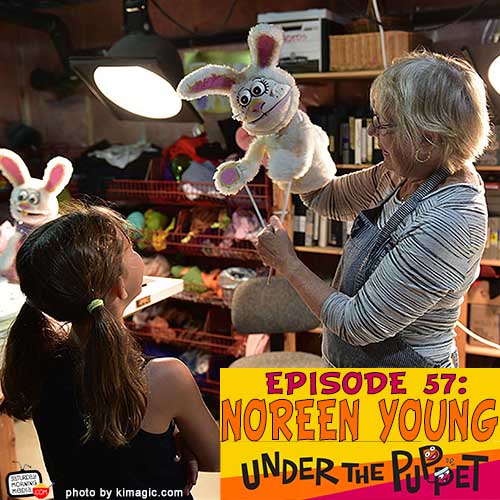 THIS EPISODE IS AVAILABLE EXCLUSIVELY ON THE UNDER THE PUPPET APP! GET THE FREE APP HERE:
iOS: http://bit.ly/utpapp
Android: http://bit.ly/utpandroid
http://www.underthepuppet.com – In this Under The Puppet App Exclusive episode, my discussion with puppeteer Noreen Young continues! I ask her who some of her favorite puppet characters to watch are.
CONNECT WITH NOREEN:
WIKIPEDIA: https://en.wikipedia.org/wiki/Noreen_Young
IMDB: https://www.imdb.com/name/nm1168562/
ENCYCLOPEDIA OF PUPPETRY ARTS: https://wepa.unima.org/en/noreen-young/
RETROSPECTIVE: https://youtu.be/RiNL8iL8gOI
Art by Parker Jacobs
Music by Dan Ring
Edited by Stephen Staver
Help us make more shows like this one. Become a patron of Saturday Morning Media and get cool rewards! Visit www.patreon.com/saturdaymorningmedia for info!
©2021 Saturday Morning Media – http://www.saturdaymorningmedia.com