Kathy Mullen (Fraggle Rock, Dark Crystal, The Muppet Show) – Under The Puppet #30
Podcast: Play in new window | Download (Duration: 1:12:05 — 49.6MB) | Embed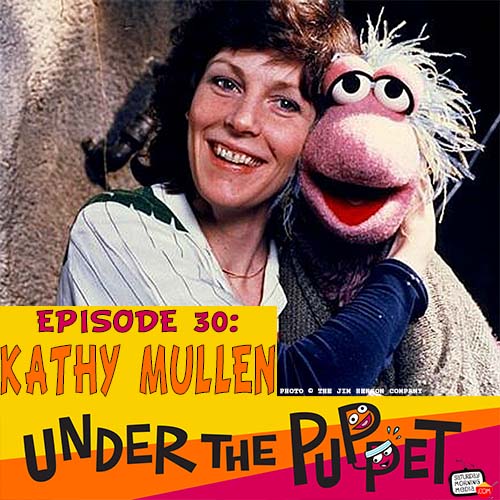 http://www.UnderThePuppet.com– This episode my guest is Kathy Mullen. Kathy worked on The Muppet Show, The Muppet Movie, puppeteered Yoda in Empire Strikes Back with Fank Oz, Kira in Dark Crystal, Mokey on Fraggle Rock and much more. I talk to her about her career and her work now using puppetry to change the world with No Strings Productions.
CONNECT WITH KATHY:
NO STRINGS PRODUCTIONS – www.nostringsproductions.org
IMDB – www.imdb.com/name/nm0612020/
WIKIPEDIA – en.wikipedia.org/wiki/Kathryn_Mullen

DOWNLOAD THE FREE UNDER THE PUPPET APP!
IOS – https://apple.co/2WZ4uZg
ANDROID – https://bit.ly/2RwcFev
CONNECT WITH THE SHOW
http://www.twitter.com/underthepuppet
http://www.facebook.com/underthepuppet
CONNECT WITH GRANT
http://www.MrGrant.com
http://www.twitter.com/toasterboy
https://instagram.com/throwingtoasters/
Art by Parker Jacobs
Music by Dan Ring
Edited by Stephen Staver
Help us make more shows like this one. Become a patron of Saturday Morning Media and get cool rewards! Visit www.patreon.com/saturdaymorningmedia for info!
©2019 Saturday Morning Media – https://saturdaymorningmedia.com