Wayland Flowers (Madame, Solid Gold, Hollywood Squares) – Under The Puppet Short #01
Podcast: Play in new window | Download (Duration: 2:43 — 2.0MB) | Embed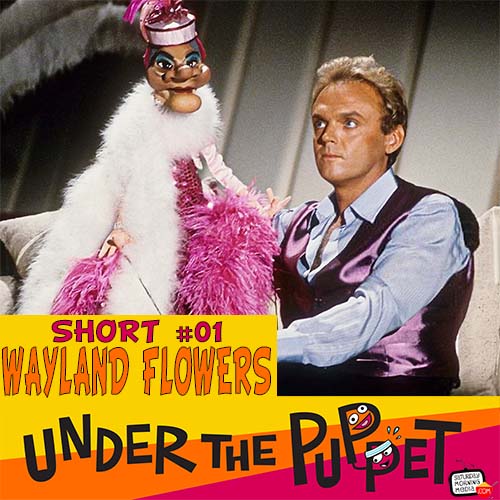 http://www.UnderThePuppet.com– This is the first in a series of short episodes spotlighting puppeteers who have been mentioned on the show but are no longer with us. This episode we focus on Wayland Flowers, known best for his puppet character Madame. A video version of this episode is available at underthepuppet.com.
MORE ON WAYLAND FLOWERS:
WIKIPEDIA – https://en.wikipedia.org/wiki/Wayland_Flowers
IMDB – https://www.imdb.com/name/nm0283222/
UNIMA – https://wepa.unima.org/en/wayland-flowers/
Center for Puppetry Arts – https://bit.ly/2WFKdIR
CLIPS COURTESY OF YOUTUBE USERS:
Eileen Prose
Alan Eichler
Don Blackmore
In Celebration: The 5th Dimension
pannoni4
Sammy Dee
Michael CarpenterCONNECT WITH THE SHOW
http://www.twitter.com/underthepuppet
http://www.facebook.com/underthepuppet
CONNECT WITH GRANT
http://www.MrGrant.com
http://www.twitter.com/toasterboy
https://instagram.com/throwingtoasters/
Art by Parker Jacobs
Music by Dan Ring

Help us make more shows like this one. Become a patron of Saturday Morning Media and get cool rewards! Visit www.patreon.com/saturdaymorningmedia for info!
©2019 Saturday Morning Media – https://saturdaymorningmedia.com