Randal J. Metz (Storybook Puppet Theater at Children's Fairyland) – Under The Puppet #27
Podcast: Play in new window | Download (Duration: 1:00:10 — 41.8MB) | Embed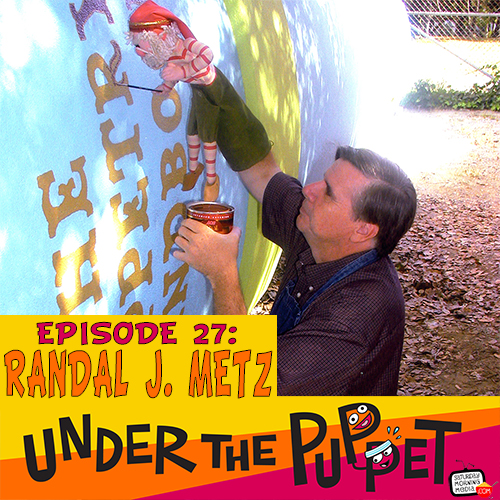 http://www.UnderThePuppet.com– This episode my guest is Randal J. Metz, the Director of the Storybook Puppet Theater at Children's Fairyland, the longest, continually operating, puppet theater in the United States. I talk to Randal about what led him to puppetry, why The Storybook Theater is such a magical place and much more. Plus stories about Frank Oz, Jerry Juhl, Bob Baker. and Tony Urbano!
CONNECT WITH RANDAL:
WEBSITE – http://www.puppetcompany.com
WIKIPEDIA – https://en.wikipedia.org/wiki/Randal_J._Metz
STORYBOOK PUPPET THEATER – https://fairyland.org/events-and-performances/puppet-shows/
CONNECT WITH THE SHOW
http://www.twitter.com/underthepuppet
http://www.facebook.com/underthepuppet
CONNECT WITH GRANT
http://www.MrGrant.com
http://www.twitter.com/toasterboy
https://instagram.com/throwingtoasters/
Art by Parker Jacobs
Music by Dan Ring
Edited by Stephen Staver
Help us make more shows like this one. Become a patron of Saturday Morning Media and get cool rewards! Visit www.patreon.com/saturdaymorningmedia for info!
©2019 Saturday Morning Media – https://saturdaymorningmedia.com