Donna Kimball (Sid the Science Kid, Dark Crystal, Mutt & Stuff, Splash & Bubbles) – Under The Puppet #4
Podcast: Play in new window | Download (Duration: 31:38 — 23.9MB) | Embed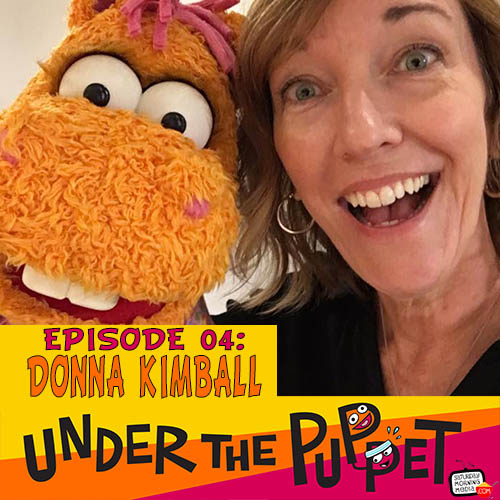 http://www.UnderThePuppet.com – Donna Kimball is a puppeteer who has worked on Sid the Science Kid, Word Party, Mutt & Stuff and Pajaminals.  In this interview we discuss her first puppet job, what things she always brings to the set and her favorite characters she's played.  Also on the show, the next step of your Puppeteer Action Plan, a small action you can take today to help your puppetry career grow.
CONNECT WITH DONNA
http://www.imdb.com/name/nm0453797/
CONNECT WITH THE SHOW
http://www.twitter.com/underthepuppet
http://www.facebook.com/underthepuppet
CONNECT WITH GRANT
http://www.MrGrant.com
http://www.twitter.com/toasterboy
https://instagram.com/throwingtoasters/
Art by Parker Jacobs
Music by Dan Ring

Help us make more shows like this one.  Become a patreon of Saturday Morning Media and get cool rewards!  Visit www.patreon.com/saturdaymorningmedia for info!
©2017 Saturday Morning Media – https://saturdaymorningmedia.com