Buzz Lightyear Astro Blasters – Disneyland – Attraction Checklist #107
Podcast: Play in new window | Download (Duration: 14:21 — 19.8MB) | Embed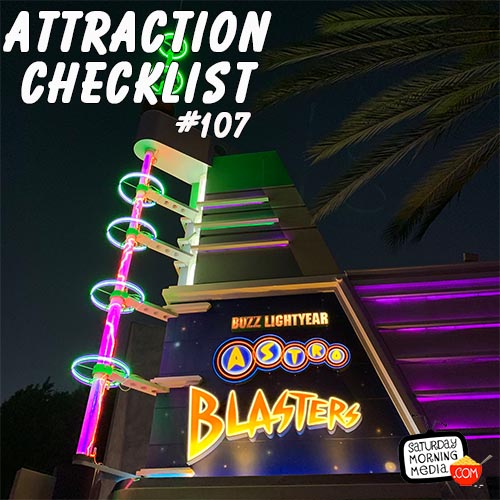 http://www.attractionchecklist.com – Let's blast off to Disneyland and ride the spinning shooter Buzz Lightyear Astro Blasters! Recorded onJune 18, 2019.
TRANSCRIPT:
Welcome to Attraction Checklist.
Let's head to Tomorrowland in Disneyland to ride Buzz Lightyear Astro Blasters.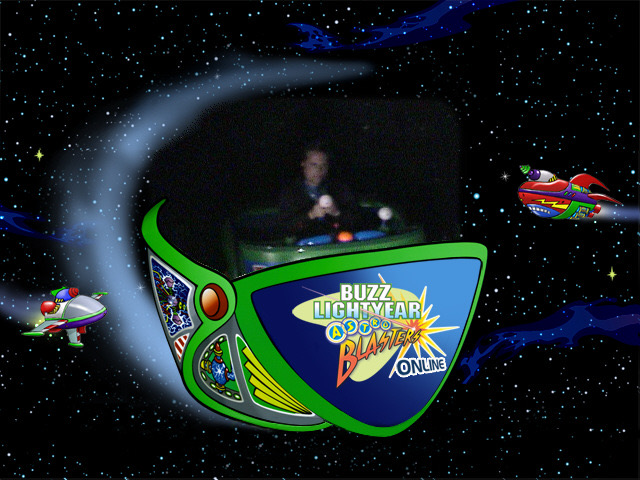 The Disneyland website describes this attraction by saying: Calling all Space Rangers! Take aim and fire your laser to defeat Zurg during a thrilling space battle.
There are no age or height requirements for this attraction and the Thrill Level describes it as being a Spinning Slow Ride that is Dark and Loud. Fast Passes are available for this attraction.
Before we sign up for Start Command, here are five fast facts about Buzz Lightyear Astro Blasters.
1. Buzz Lightyear Astro Blasters officially opened at Disneyland on March 17, 2005. It replaced the queue area for the short lived Rocket Rods attraction.
2. Buzz Lightyear Astro Blasters is a version of a ride that originally opened in Magic Kingdom and has been replicated in every Disney Park Around the world! It's also known by many different names including Buzz Lightyear's Space Ranger Spin, Buzz Licghtyear Laser Blast and Buzz Lightyear Planet Rescue.
3. The ride vehicles guests ride on in this attraction are called XP-40 space cruisers.
4. Each ride vehicle includes two 'blasters' for guests to use to try and hit targets during the ride and a joystick that allows riders to spin the ride vehicle 360 degrees.
5. Shooting the various Z's throughout the ride give you points but the various shapes that the Z'z are in give you different point values. Triangles give the least points while circles give you the most!
Let's go see how high we can score on Buzz Light Year Astro Blasters. After we ride I'll give you my thoughts on this attraction. This is a binaural recording so if you have headphones put them on now as we ride Buzz Lightyear Astro Blasters at Disneyland!
The attraction audio recorded for this episode is available exclusively to the Saturday Morning Media Patron Patron. Support the show and get fun Bonus content over at http://www.patreon.com/saturdaymorningmedia
Episode edited by Stephen Staver
FOLLOW US
http://www.facebook.com/attractionchecklist
http://www.facebook.com/saturdaymorningmedia
http://www.twitter.com/SaturdayMMedia
https://plus.google.com/+Saturdaymorningmedia
https://www.linkedin.com/company/saturday-morning-media
http://www.youtube.com/user/SaturdayMorningMedia?sub_confirmation=1
FOLLOW GRANT
http://www.MrGrant.com
http://www.twitter.com/toasterboy
https://instagram.com/throwingtoasters/
SOURCES:
https://en.wikipedia.org/wiki/Buzz_Lightyear%27s_Space_Ranger_Spin#Disneyland
https://disneyland.disney.go.com/attractions/disneyland/buzz-lightyear-astro-blasters/
Show ©2020 Saturday Morning Media/Grant Baciocco