Setting The Stage…For Trouble! – The Tales of Deputy Guppy #102
Podcast: Play in new window | Download (Duration: 8:44 — 6.9MB) | Embed
Deputy Guppy is now acting Sheriff of Driftwood Gulch and everything seems to be going along swimmingly.  Or is it?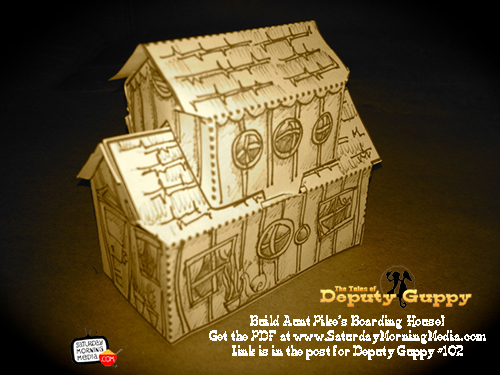 DOWNLOAD YOUR DRIFTWOOD GULCH ACTION PLAYSET BUILDING HERE
Starring:
Grant Baciocco as Deputy Guppy
Michael Oosterom as Old Fish Callahan
Alison Mork as Aunt Pike
Joshua Zehner as Mr. Cuttle
and Kevin Berntson as The Narrator
Episode Music By Dan Ring

Help us grow!  Leave us a review on Apple Podcasts!
©2018 Saturday Morning Media – http://www.SaturdayMorningMedia.com